Bogey, the Meadow Muffin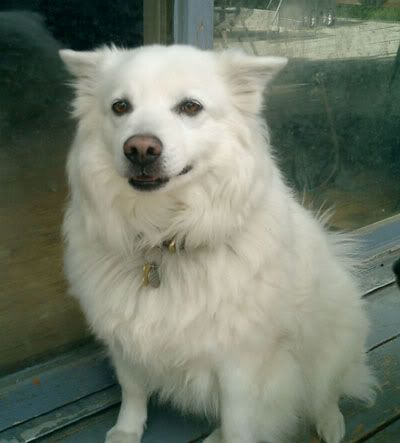 September 4, 1995 ~ October 4, 2011
I need to do this. I need to get this out before it consumes me.
I miss you like crazy, Bogey. You were my best friend for 16 years and you meant the world to me. I should've been a better mother to you and I am so sorry for ever losing my temper or yelling or spanking you. I hope you forgave me. I hope what they say is true - that dogs live in the moment but carry a lifetime of love in their hearts. I hope the love I showed you vastly outweighed my crazier moments when I didn't treat you like the precious gift that you were.
I miss you so, so terribly much. Knowing that I'll never again be able to take a picture of you.
That you'll never show up when I'm crying because you can tell I need your unconditional love and affection.
That you'll never show up at the fridge every single time I get an ice cube.
That you'll never again nose-nip anyone.
That you won't whimper and whine in the car, going bye-byes.
That we'll never again go to the dog park or for a walk in the neighborhood.
That you'll never again feel the grass under your paws or feel my hand stroking your ever-so-soft fur.
That you'll never again look longingly and lovingly at me, and my pork chop.
That I'll never again be able to call "BO-BO!" to get you to stop drinking half the water bowl in one sitting.
That you'll never again wander the perimeter of the back yard, sniffing and checking for intruders.
That I'll never again see you doing your little doggie dance in the Bogey Bush, loving the fresh scent of whatever berries those were rubbing into your fur.
That you'll never again snort every time a piece of food or a cookie was given to you.
That I'll never again be able to kiss you on the nose or "pluck" your clumps of fur during shedding season.
That you'll never again lay on the bed with me while I read a book or watch TV.
That you won't follow me into the bathroom in the morning & flop on the rug, patiently waiting for me to finish showering so I could come out and give you "bad hair day" on the top of your head & kiss you on the nose before starting my day.
That you'll never again follow me around the house if I disappeared from your view for more than 37 seconds, just to make sure I hadn't left you, that I still loved you, that I was always coming back for you.
That there will never be another Bo-Bo Birthday Weekend, filled with extra treats and love and Frosty Paws.
That you'll just never be around again for me when I get all weepy like this. I miss you so much Bogey. You were an amazing part of my life and I treasure every single moment we ever spent together. Sixteen years just wasn't long enough. I have so much more love to give you, Bogey and I wish more than anything that you were still here.
I know the last couple of months were hard on you and it crushes me that you went through that. I'm sorry I didn't take you to the doctor sooner. I thought the "leaking" was just a sign of old age. Maybe if we'd gotten you on antibiotics sooner to treat the liver infection, you might still be here with me.
I am so sorry we went out for dinner your last night. I didn't know it would be your last night because if I did, I would have preferred to spend it with you, feeding you from the table, enjoying your snort, reveling in your attentiveness and expressive eyes & ears. You had a unique talent with those ears, they were quite talented, twisting this way and that.
I'm even more sorry that when we got home from dinner, we went downstairs to watch TV and locked you guys upstairs. I know it was supposed to be a kindness because your back-end wasn't as strong as it used to be and Daddy didn't want things to stiffen up by laying on the cold tile floor for a few hours. But now, every time I go down there, I wish like crazy that I'd had those last few hours with you in your Bogey chair, trying to drink my beverage - water, soda, wine, whatever it was, you wanted it without fail. You'd settle for an ice cube but you really just wanted to be with me and I loved having you at my side.
And that night, when we went to bed, I put you up on the bed with us because I thought you'd like the comfort of the mattress. You stayed for a little while and then got down to take your place on the floor next to me, as you did every night. It was a work night and I was trying to numb my brain with some "crap TV" so I could fall asleep and I wasn't paying enough attention to you, baby. I am so sorry. I knew you got up from the floor and headed out to the hallway, stumbling against the bed. I thought it was your back-end being stiff. I should've gotten out of bed right then and there to lay in the hallway with you as you died.
It breaks my heart that I wasn't right there with you, stroking your fur, telling you how much I loved you and wanted the best for you. It breaks my heart.
I'm glad you gave us the last three weeks. You were a very brave and strong boy to put on a happy face for me. I really hoped we would see another Christmas together. I really hoped you would wear the jingle bells again and frolic in the snow. I really wanted more time with you.
I am so lonely without you, Bogey. I know we have Max and Dingo and Gold still. I know they're your brothers from other litters and I know Max always tried to prove he was #1 but you were always - and will always be - #1 in my heart, forevermore, Bogey. I know Gold didn't really like you but that's only because he knew that you were #1 in my heart because you always got special love & affection & treats from me. He was jealous.
Life won't be the same without you, Bogey. I am so sorry for everything I did wrong and for not spending enough time with you when I had the chance. I'm sorry for not loving you morning-noon-and-night every single day we had together. I'm so sorry I took you for granted at times.
In some ways, I'm sorry I forced you to live with other dogs because I remember how much you loved being My Only Dog. Every-everything in the house was yours, without question. Every rawhide, every tennis ball, every toy, every piece of kibble and every iota of my love was yours for the first five years of your life.
I know that dogs do well with other dogs, having a dog pack to socialize with in doggie ways. Max took all the tennis balls. Xena took all the rawhides. Dingo took all the kibble. And Gold tried taking love that was earmarked for you. I hope that wherever you are right now, that you know with every bit of your precious soul that I loved you like no other dog ever. You were the light of my life. You got me through many dark nights and important life decisions. I couldn't possibly have made it this far without you, Bogey.
You mean the world to me and always will.
I love you with all my heart.
Chase some squirrels, bark at some strangers, growl at some Corgis & Collies in the Great Big Dog Park in the sky. Remember me fondly. Know that I will always, always, always love you and everything you brought to my life.
You were a precious little pup and when I can get through a day without breaking down, I will setup a permanent page for you so that everyone will know that your theme songs were true ...
"All the girlies say, I'm pretty fly for a white guy!"
"We all love the little-Bo-Bo-gee, the little Bo-Bo-gee, the little Bo-Bo-gee ..."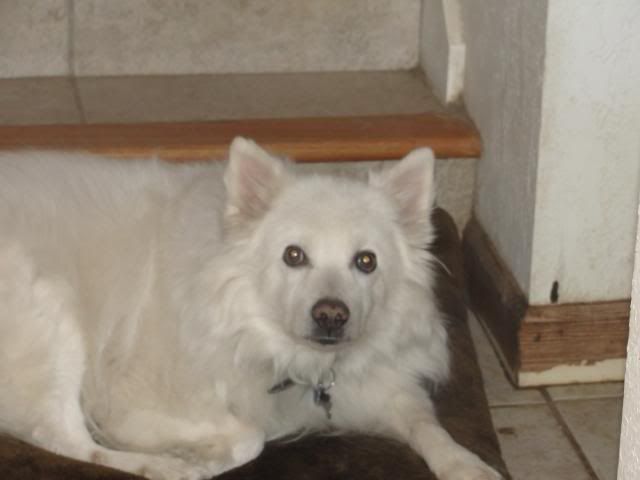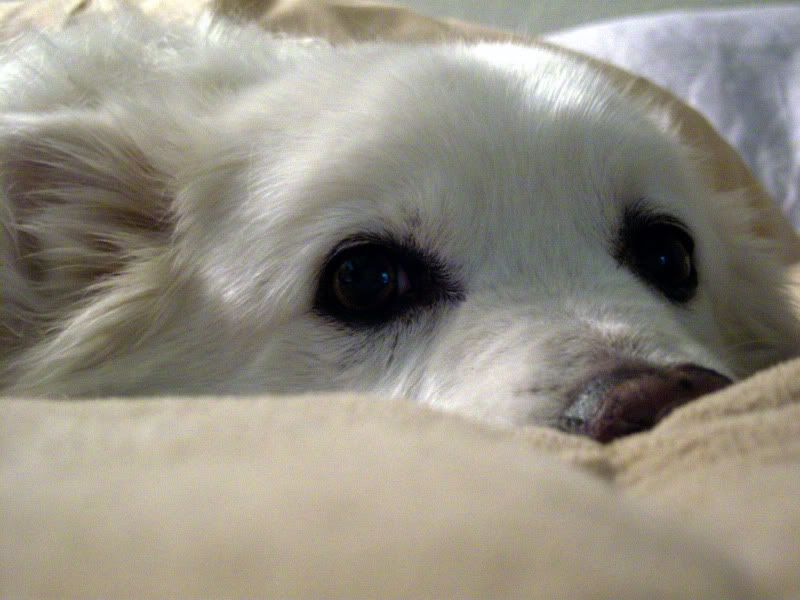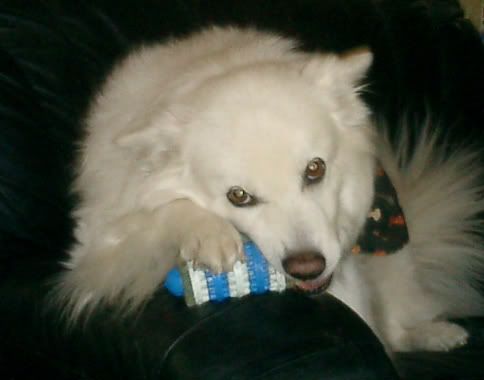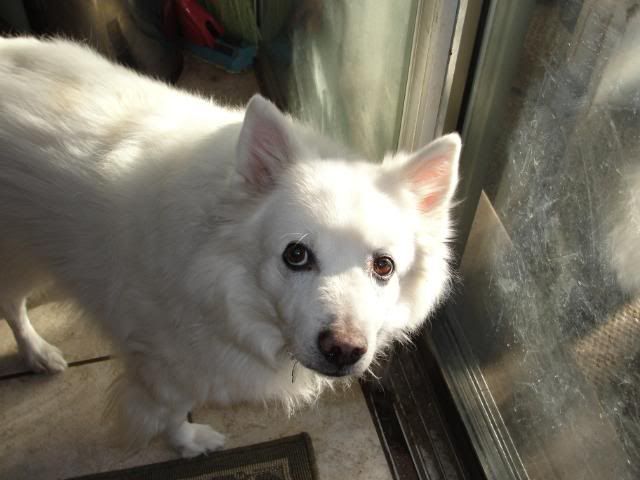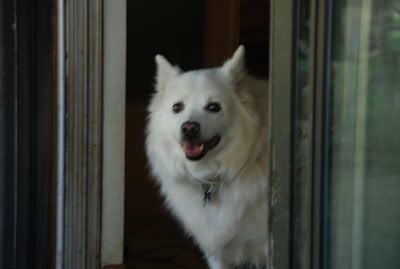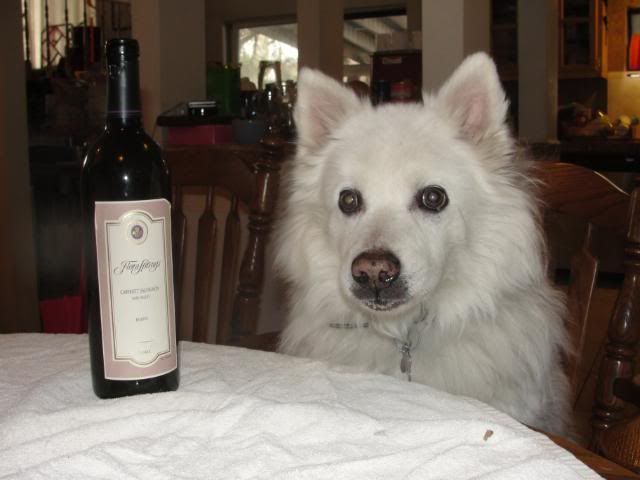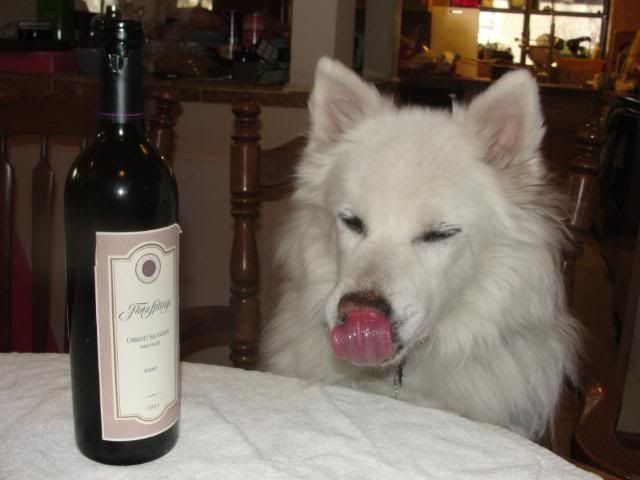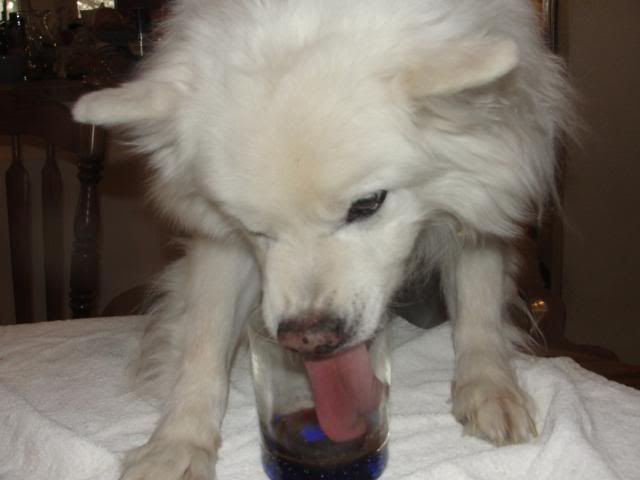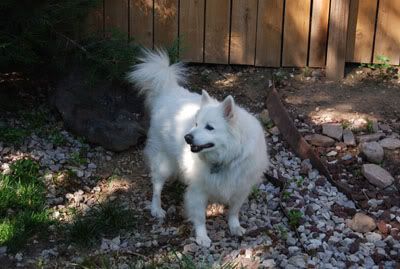 I will always love you, Bogey. I hope you know that. Rest well and know that you were one of a kind - the best dog and best friend I could have ever asked for. My heart aches at the loss of your precious face in my life. Be happy until we meet again, Bo-Bo. I love you more than words can say.